BolsaTown:
35 Năm Mở Mang Bờ Cõi
BolsaTown: Quê hương ta chính hiệu nai vàng
"BolsaTown, quê hương ta trái ngọt quả lành"
"BolsaTown, đất ta ta lấn"
BolsaTown là đất đai của ta chắc ăn như bắp. Xin xem "Vietnamese, the Great Pride" sau đây nhé…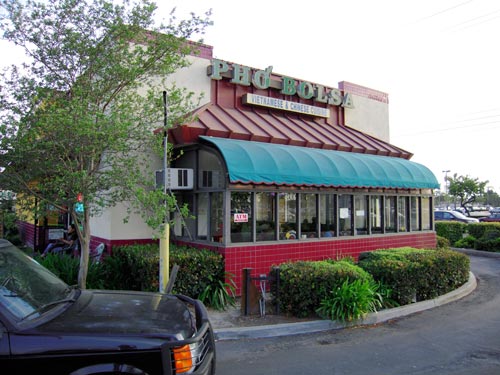 US Col. Viet Trong Luong
Col. Viet Luong, commander of the 3rd Brigade Combat Team, 101st Airborne Division, came to America in 1975 as a refugee from Vietnam and is the first Vietnamese-American to command an Army combat brigade. (AP News)
Lt. Colonel Son Phi Vo
Barely escaped from Communism at the 25th hour of the fall of South Vietnam 33 years ago, the Vo's family made their way to Guam where they were later admitted to the United States as Political refugees. The Vo's family is now living at Miami, Florida. (MichaelDo's site)
US Navy Commander Hung Ba Le
Le piloted the USS Lassen on Saturday, Nov. 7 into Danang, home of China Beach. This was where U.S. troops frequently headed for R&R during the war, which ended on April 30, 1975, when the southern city of Saigon was taken by communist troops from North Vietnam. (NW Asian Weekly)
On Thu, 5/6/10, Cat Bien Nguyen Van Sang forwarded:
Subject: Một bài nhận xét về Người Vietnam ở Hoa Kỳ
Bài viết sau đây đươc trích ra từ tờ báo The Register ngày April 29, 2010 trong mục Letters to the Editor của một người Mỹ, Jerry Mazenko, Garden Grove:

"It is ironic that the furor over the new Arizona law on immigration coincides with the 35th anniversary of the fall of Saigon and the flood of immigrants into the United States that followed. In 1975, millions of South Vietnamese fled communist oppression. Many of these refugees left with only the shirts on their backs. They spoke no English, and they had no jobs. Look at them now. Their names are found on the list "Faces of the Fallen" – those who fought and died in Iraq and Afghanistan. They served side by side with us in Vietnam.
They serve in our federal, state, county and city governments. They are our judges, our doctors, our dentists, our pharmacists, our nurses and our engineers. They are our priests and nuns. They work at our polling places during elections. They are successful business men and women and are good neighbors.
These people excel in school, love our country, speak English fluently, demand no special rights and privileges, pay their taxes, serve on our juries and carry their civic burdens.
Last Fourth of July at Mass I was touched firsthand by the patriotism and gratitude of these people. That day an elderly Vietnamese grandfather with his three grandsons sat next to me. Each wore a red tie, white shirt and blue pants. They were proud to be Americans.
Thank you, God bless you, we appreciate you.
JERRY MAZENKO, Garden Grove"